You have just received your Gamebuino, welcome to the community!
Here's how to get started.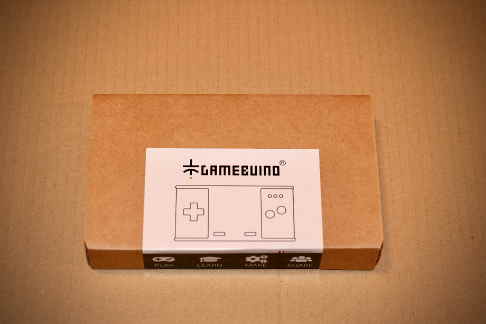 Here is the contents of the box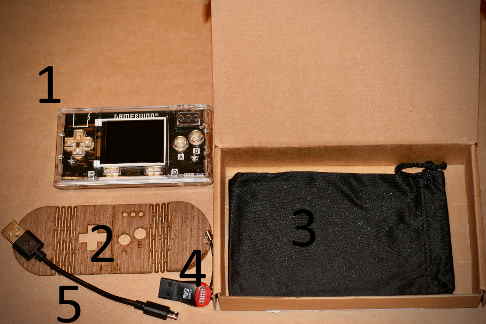 1: Gamebuino META
2: Wood skin sticker
3: Protective pouch for storage
4: SD card reader
5: USB cable for charging and programming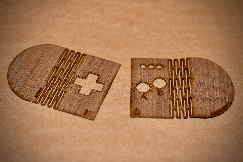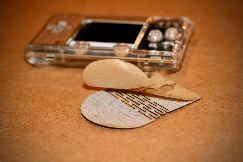 Detach the 2 parts of the skin, and peel off the protection.
Be careful not to remove the adhesive from the wood, but only the protective film.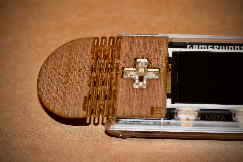 Glue the skin, taking care to position it well around the
buttons so as not to interfere with their operation.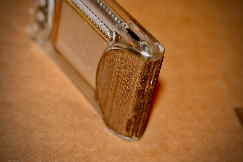 Fold the skin on the back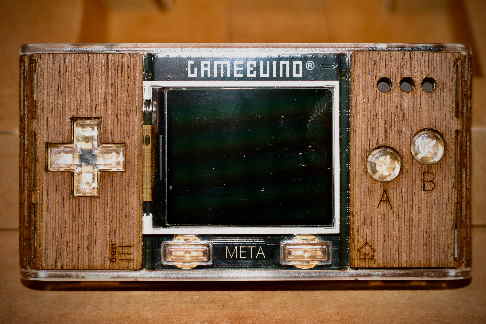 Your Gamebuino is ready for use.
Et voilà !
To install games, follow this link : Getting started with your Gamebuino : how to install games