Hi,
I'm making this topic already as i have bought a Gamebuino-meta (it still has to arrive) and i'm porting my waternet game to it.
Waternet is a multiplatform puzzle game initially written for old consoles and handhelds like Game Boy (Color), Game Gear, Master System, Analogue Pocket and Mega Duck using the gbdk sdk. This a port with many changes to make it work for the Gamebuino Meta based on my arduboy port
The aim of the game, in any game mode is always to connect all pipes so that water can flow through them from the water point source. How you can accomplish this depends on the game mode. The game has a help section in the main menu where you can always check up on the rules of each game mode.
The game is not finished but i already setup a continues build system on each push on github so people can try it out while i'm still working on it. You can find those builds in actions sections on my github and for each build there will be an artifact uploaded from the compiled binary which you can download if you are logged in to github.
if you are interested on how todo this yourself you can take a look at the github build action in my repo. I'm not sure if it's the correct way of doing it but it does seem to work for me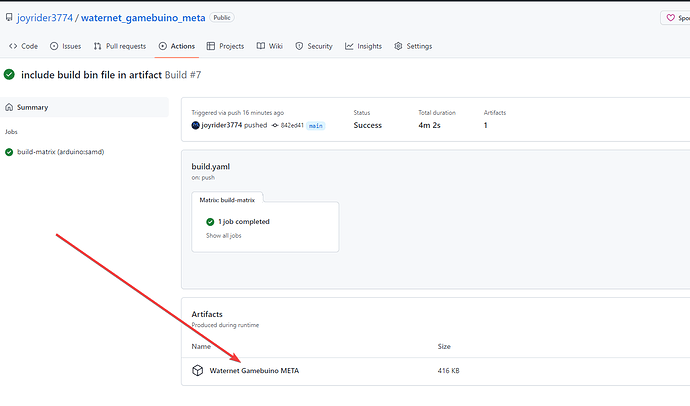 Here is also a youtube video showing my progress so far