Hi, When I start my Gamebuino there is no games menu.
It asks for language (English), then my name.
The displays this screen.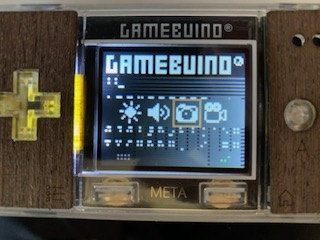 With four options: backlight, sound, picture and movie.
I can load individual games files from the Arduino interface and they work fine.
I have reformatted and reloaded the SD card. With no change.
Thanks for your help
David