Hello everyone,
I guess many of us are happy to see the Gamebuino community reborn after its long lethargy. A new team is at the helm, with new projects and new perspectives for the Gamebuino ecosystem.
To celebrate this, and to support this new breath, I've put myself back to work and will soon publish new educational content for all those who join us.
In the meantime, I decided to start by dusting off an old tool that is essential to me, and I took the opportunity to give it a coat of varnish. I present you the brand new Image Transcoder v2.0 :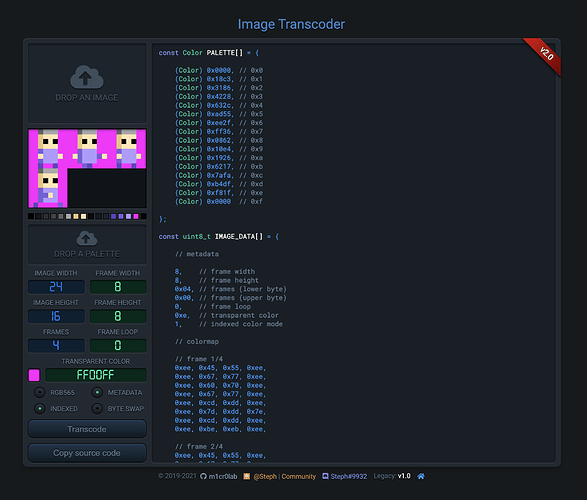 It will soon be followed by a complete tutorial on how to use images with the Gamebuino META. This is part of the basics when you start coding with this amazing handheld, full of potential. You will learn everything about how to create sprites and tilesets adapted to the META screen, to dress up your games, and especially how to bring them to life through programming.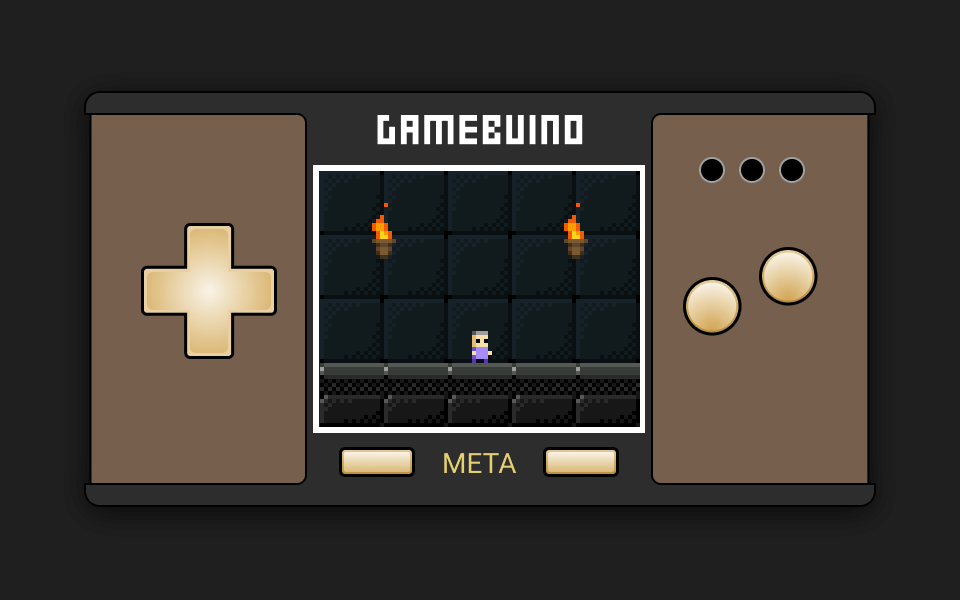 Edit: The tutorial is online. Don't miss it!
Handling images on the Gamebuino META
Looking forward to reading you and discovering your new creations.
Steph