Author :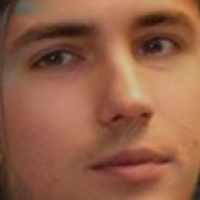 jicehel
English version after 
-----------------------------------------------------------------------------------------------------------------------------------------------------------------------
Bonjour à tous,
L'équipe de la META est pas mal occupée et a du mal à sortir une newsletter hebdo, mais j'aimais bien leur newsletter. Alors je vous propose que l'on en sorte une mais entre nous (on vire l'équipe de la META des commandes mais bon dans notre extrême bonté, on est comme ça nous, on sera prêt à accepter leurs articles s'ils le souhaitent...  :D)
Qui serait intéressé pour contribuer ? Qui souhaiterait être le rédacteur en chef ? Je vous propose de faire un salon privé sur discord.
L'idée serait de faire les articles avant le mardi, de les corriger avant le jeudi, à partir de là, le rédacteur en chef fait une maquette sur ce site pour le samedi soir. Les auteurs relisent et valident la maquette pour le dimanche soir et la newsletter est publiée le lundi.
Entre temps il y a eu discussion des sujets de la nouvelle newsletter et les articles ont commencé à être rédigé et posté sur le salon privé du discord ou mieux dans une partie réservée de ce forum (comme pour l'académie) pour la newsletter suivante.
Le but est donc de savoir qui serait intéressé par l'idée, qui serait candidat pour être rédacteur en chef, qui serait candidat pour écrire des articles en français et qui serait candidat pour les traduire en anglais.
Si ça se fait Sylvain, penses tu qu'il pourrait y avoir un espace dédié aux journaux avec la version française et la version anglaise (voir d'autres versions si des personnes se proposent pour faire des traductions) et un système de droits pour que les contributeurs puissent lire la newsletter non publiée et y ajouter leur article et des droits de publication. Pendant que je demande des choses, serait-il possible d'avoir aussi section qui garderait la validation des relecteurs (juste une zone ou quand on relit, si on clique sur OK pour publication, le nom du relecteur est gardé sur l'article) et des droits de publication.
Pour que nos amis anglosaxons ne soient pas exclu, je propose que le discord de discussion utilisé soit en anglais uniquement (contrairement aux rédacteurs d'article qui pourront ne les écrire qu'en français mais un article ne sera publié que s'il est traduit en anglais donc ça veut dire que si le rédacteur n'écrit qu'en français, il faudra donc que quelqu'un traduise l'article avant sa publication)
-----------------------------------------------------------------------------------------------------------------------------------------------------------------------
Hello everyone,
The team of META is alot busy and struggling to release a weekly newsletter, but I liked their newsletter. So I suggest that we write one but between us the users
Who would be interested to contribute? Who would like to be the editor? I propose we create a private section on discord.
The idea would be to write articles for Tuesdays, correct them before Thursdays, from there, the editor makes a model on this site for Saturday nights. The authors review and validate the model for Sunday evening and the newsletter is published on Mondays.
In the meantime there has been discussions of the topics of the new newsletter and the articles have started to be written and posted on the private section of discord or better in a reserved part of this forum (as for the academy) for the next newsletter.
The goal is to know who would be interested in the idea, who would be a candidate to be editor, who would be a candidate to write articles in English and who would be a candidate to translate them into French.
If it's done Sylvain, do you think there could be a space dedicated to newspapers with the French version and the English version (and maybe other versions if people propose to translate articles in others langages) and a system of rights to let Contributors read the unpublished newsletter and add their articles and publication rights. While I ask for things, would it be possible to have also section that would keep the validation of the proofreaders (just a zone where when we review an article, if we click on 'OK for publication', the name of the reviewer is kept on the article) and publication rights.
Note, the discussion will be in english but if you write only an article in english, it will have to be translated before to be published. All articles of the newsletter will have to be in french and in english before be publicated
----------------------------------------------------------------------------------------------------------------------------------------------------------------
It's just to know if some people would be interested, then if a tream can be created we would be able to speak about subject, format. 
The idea is to be able to manage it by ourself but of course, if team want publish an article, use the newsletter to launch a contest,  they'll be welcome. For other topics, we'll be able to discuss about them if a team is done.